Join our team!!!
This is the time of year when we hire some new folks for our team.
Why not give our office a call 902-538-8825.  You may also fax or email your resume to dan@springvalenurseries.com and our fax number is 902-538-9365.  Employment applications are also available at the main office at 4796 Highway #221, Berwick, NS.
Looking for a job you can really "dig", in a company that recognizes and values your natural abilities? If you are interested in a career or seasonal job working with plants and people in an environment that will really "grow" your talents, contact us. There are opportunities in retail and wholesale sales, office work, outdoor labour, wholesale production and plant culture, distribution and shipping. Your ideal job is right here!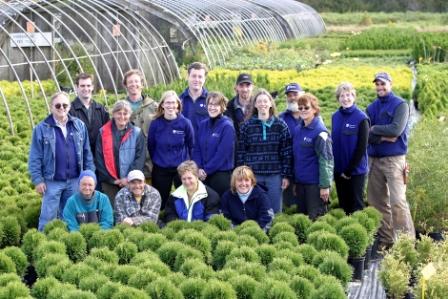 Contact us, we look forward to meeting you!
Head Office:
P.O. Box 157 Berwick
Nova Scotia B0P 1E0
careers@springvalenurseries.com
Phone: (902) 538-8825
Toll Free: 1-800-313-7444
Fax: (902) 538-9365
Toll Free: 1-800-770-0366