What's Happening
Springvale Nurseries in Hammonds Plains has changed to Bloom Greenhouse & Garden Centre. We're very excited about his new brand and we have made so many changes to our nursery yard and greenhouse to make your shopping experience even better. Some small changes like filling in a small gap in the floor that occasionally gets tripped over and some big things that you have likely already noticed like new shopping carts, and our tidy new tree section. And we're expanding our nursery yard to include even more fantastic products. Many of them of course, from Springvale. We have not changed ownership, just our name. Tracey and the greenhouse staff want to send a shout out to their regulars to let you know that your 'Regular' level of service will be as fabulous as ever. If you're not a regular…you might just become one.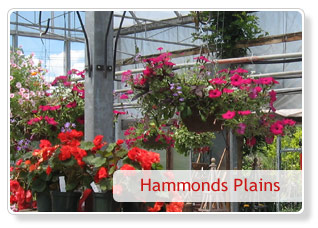 Come in and see what all the buzz is about! Come in to Bloom.
Located at: 1421 Hammonds Plains Rd, Hammonds Plains, NS
902-832-9268
mail@bloomgreenhouse.com
Look for our sales features in the Bedford , Sackville, Halifax and Clayton Park Weekly News delivered to your door every Wednesday (Thursdays for some neighborhoods). Or join our mailing list by sending your info to news@bloomgreenhouse.com or signing up in store.