Giant Auction Action This Coming Saturday – June 23rd
Thanks to Those who Braved the Torrential Downpour Yesterday and Supported Our Auction!

Giant Auction Action This Coming Saturday – June 23rd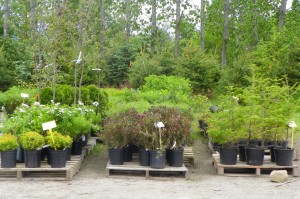 As a continuation of our 25th Anniversary Celebrations we invite all our customers and friends and farm families to attend our auction this coming Saturday – June 23rd, rain or shine. 
The Specifics:
Bidder Registration and viewing of lots at 9:00 am
Equipment Auction Starts at 10:00
Plant Auction starts at 11:00 
Auction is non-stop until all lots are sold.
Auction lots are unreserved.
We do reserve the right to stop the auction if reasonable lot prices are not achieved. 
There will be a total of over 200 lots of Plants, Equipment and large trees. 
Lunch will be available on site.  – Net Proceeds will be donated for cancer research. 
Plants are offered in pallet lots 20 – 50 plants per lot. 
All lots are final sale, no return, no warranty, "As is Where Is" 
Known issues with any of the equipment will be disclosed by the auctioneer. 
Auctioneer team are Laurie and Gladys Parker from South Uniacke Hants County and they have done several auctions for Springvale Nurseries before. 
Auction will be outside unless heavy rain and then we can move into the nursery building.

Payment Accepted Cash, Debit, Credit Cards will have a 2% surcharge applied for this occasion, Certified Cheques or Bank Drafts, Personal or Business cheques for those know to us.
We will be accepting additional equipment consignments up to noon on Friday 22nd.  Call the office at 538-8825 for details.
Springvale Nurseries is located at 4796 Highway 221 Berwick (Welsford), about 3 KMs East of the Harbourville Road (rt 360)
Below are some of the equipment lots now entered in the auction:  As more items are added we will update this page. Scroll to the bottom to see pictures.
Lot 1.  1996 GM TopKick Truck with Hoist and utility Box (CN Truck)    
Lot 2.  36 ft dry van trailer with Reefer – for storage      
Lot 3.  42′ Dry Van Trailer for storage    
Lot 4.   John Deere – 710 Tractor    
Lot 5.   2350 John Deere 60 HP tractor with Cab and Loader    
Lot 6.   1987 ford F350 Gas Truck with flat deck.*Side racks for truck included    
Lot 7.   Gas Driven Irrigation Pump                        
Lot 8.   Gas Driven Irrigation Pump #2    
Lot 9.  John Deere Bush mower 72″ – New gear box. 
Lot 10.  Trailer frame – on wheels.      
Lot 11.  3 pt hitch post auger –  16″ screw   
Lot 12.  Drop Deck Utility trailer with ramps. 20 ft.     
Lot 13.  4″ Wade Rain Aluminum Irrigation Pipe – 30′ –  40 + pieces        
Lot 14.   Air Prunner for Apple Trees
Lot 15.  28″ Care Tree Tree spade.  – quick attach front mounted        
Lot 16.  Kubota 7200 tractor with side weeder attachment    
Lot 17.  7 ' International Cycle Mower    
Lot 18.  Massey Ferguson 3 Furrow Disc Plow  
Lot 19.  Side digger for orchard or nursery 3-pt hitch mounted    
Lot 20.  John Deer Spring Tooth
Lot 21. Metal Shelves
Lot 22.  Woods – Wide Offset cut Orchard Mower – 10′ cut    
Lot 23.   Old Side delivery hay rake.    
Lot 24.  3 HP Electric Irrigation pump    
See Below For Pictures.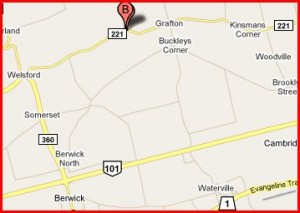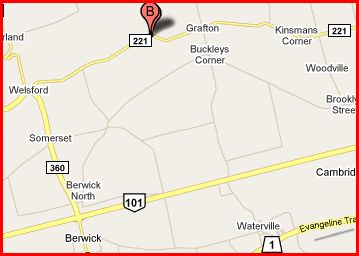 PS:  Checkout our new Facebook Pages http://www.facebook.com/SpringvaleNurseriesLtd  Come on in and "like us"