"Jodi Day" Has Come and Gone – 25th Anniversary Sale Continues!
"Jodi Day" Has Come and Gone – 25th Anniversary Sale Continues!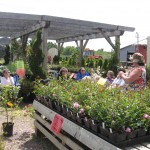 We had a great day Saturday with Jodi DeLong and everyone went home with more information than they came with.  Jodi delivered as she always does and it was a fun day.
We are now focusing on our 25th Anniversary Sale and trust that you will find unbelievable value in our 'Wholesale Pricing" event.  Our prices are kickin' and the range and quantity of product is outstanding.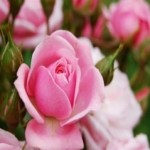 We also launched our "Springvale True bloom 8-Pac Roses" yesterday.  These are tissue cultured roses on their own roots and will stay true to their cultivar for ever.  And as an introductory offer, they are currently priced under $10.00. In fact if you purchase an 8-Pac they are $69.99 for 8.
Springvale Garden Center is open 7 days a week, 9 to 5 Monday to Saturday and 12 – 5 on Sundays.
Next Saturday – June 23rd we are having a HUGE PLANT AND FARM MACHINERY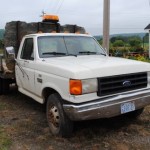 AUCTION with over 200 lots on the auction block unreserved.  The plants are lotted in larger 'Pallet' lots with 20 – 50 plants on a pallet, over 5000 plants will be sold.  Don't miss this large event as our 25th anniversary celebration continues.
Paul
PS: We are still open for equipment consignments to our auction.  Please contact our office with your pieces.  The list will be available early next week.