Shawn Muzzerall Appointed General Manager!
I am most delighted to announce the appointment of Shawn Muzzerall as our new General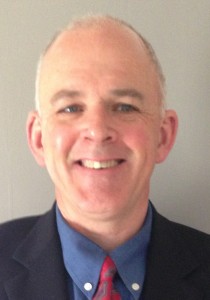 Manager at Springvale Nurseries.
Shawn lives in Berwick with his wife, Alyson and has been a resident of the community for many years.
He has a strong grounding in business having worked in agriculture, retail and management for over 30 years, including the ownership and successful sale of his business, Sourdough Bakery a number of years back.
Springvale is in a period of transition, evaluating and development new business opportunities while still operating much of our past business which has provided the company with a strong presence in the Valley area for many years.
As new GM with Springvale, Shawn has been charged with the responsibility of helping to develop a new future for Springvale Nurseries as we focus more on our large tree production and production and marketing of native plants.
In addition to his outstanding business background Shawn brings considerable experience to the task as one of the key leaders in The Berwick Baptist Church having served on the Deacons Board for many years including the chairmanship.
We are delighted to welcome Shawn Muzzerall to Springvale Nurseries.
Paul Grimm, President
PS:  Just a brief mention that our garden center at Springvale is now open.  Though our intention was to close at the end of last season we still have a large inventory of plants that must be sold, therefore come on over!