Springvale Nurseries – Massive 25th Anniversary Sale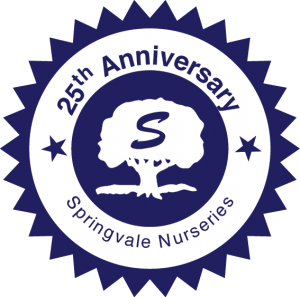 Springvale Nurseries – Massive 25th Anniversary Sale
Sale Starts On June 1st and extends through the entire month of June!
Week 1. June 1st to 10th. Most "Springvale Grown" Nursery Stock on huge sale at WHOLESALE PRICES.  SPECIAL FEATURED ITEMS AT UP TO 75% OFF.
Please Note: We have made the decision to cancel the "Community Yard Sale" – planned for Saturday June 9th due to weather and not enough tables booked.  We apologize for the inconvenience and our nursery stock sale continues in full force!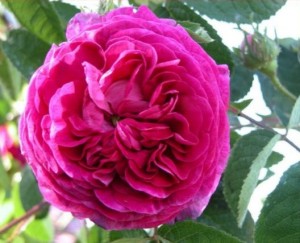 Week 2. June 11th – 17th, the week of Father's Day – SPRINGVALE TRUE BLOOM ROSE FESTIVAL–  Past week's sale continued plus "Springvale True Bloom Roses" at 50% off.  These have been grown on our farms by tissue culture and do not root sucker or revert, a blaze of Color!  Jodi DeLong will be on hand on Sat the 16th with a talk on "Extending The Bloom Season", Rain Date the 17th. 1:00 pm to 3:00 pm.
Week 3. June 18th – 24th.  All the above items still on sale but on Saturday June 23rd we are holding a MASSIVE NURSERY STOCK AND FARM EQUIPMENT CONSIGNMENT AUCTION.  Auction starts at 10:00 and continues until all lots are sold. Consignment items are invited, please call for details.   Our gates will be open at 7:00 am for viewing.  All consignment items must be delivered during the week.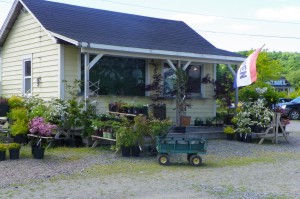 Week 4.  June 25th – July 1st.  We are not sure yet!  But…guaranteed to be great value and unbelievable savings.