Today – June 16th, 2012 Walk N Talk With Jodi
Today – June 16th, 2012 Walk N Talk With Jodi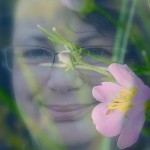 Join us this afternoon for a Walk N Talk with Jodi DeLong as a continuation of our 25th Anniversary Celebrations.  Jodi will be on hand from 1:00 to 3:00 to talk about "How to Extend the Bloom Season" and we will have copies of her book on hand to purchase.  Check out my latest blog post about this event.   And we will have refreshments on hand for all.
And
Announcing!!!!
"Springvale True Bloom 8-Pac Roses "
Springvale has developed its own proprietary "Tissue Culture" propagation program for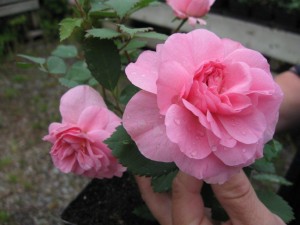 Hardy Shrub roses.
The primary benefit of "True Bloom Roses" is that they are propagated and grown on their own roots so will never have the problems of root-graft incompatibility and will always stay true to their variety.  This means no "root suckers" to overtake the desirable cultivar.
Our new 8-Pac product will soon be available in up to 25 cultivars of hardy shrub roses.  To launch the product on the market we have a few of these to start with and more to come later in the season.
Here are the benefits of the 8-Pac roses!
–          Can be purchased individually or in trays of 8 – 5.5 inch pots

–          Never revert or root sucker
–          Stay true to their cultivar
–          Hardier on their own roots than grafted roses.
–          Priced low so that you can plant lots of roses for a great price. 
–          Grown Here For you! 
–          Special introductory price – $9.99 each or $69.99 for an 8 –Pac, mix or match.
We still offer our 2 and 3 gallon True Bloom Roses for those who want faster results and a larger rose to start.
We look forward to seeing lot of our friend and Jodi's this afternoon!
Paul Grimm
PS:  Just a reminder, next Saturday June 23rd we are holding a Massive Farm Equipment and Nursery Stock Auction.….be sure to attend this fantastic continuation of our 25th Anniversary Celebrations.