March 23rd, 2010
Wholesale Opportunities with Big Trees
If you haven't done so yet, check out Paul's Big Tree Blog.  We have some fabulous large specimen trees and very soon will have a page up in the general public website area of Springvale's site with pictures of specimen trees as well as some groups of big trees as well. 
Our big trees are a great opportunity for you to make profit, especially if you join our Springvale Big Tree Affiliate Program.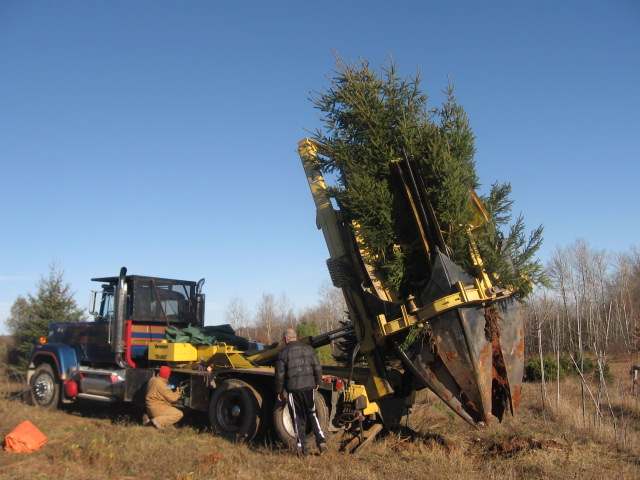 I want to give you fair warning! Members of our Big Tree Affiliate Program are going to be given advance notice and first crack at many of our sales and specials.  Cick here to read about the program. 
Also new today is our wholesale catalogue now on line.  Click on the link below to down load. 
Also, all our wholesale clients have the opportunity to join our Springvale Nurseries Wholesale Client Newsletter.  You may have received an email from me last week. In order to be on our list we need your permission so once you signed in you will receive a confirmation email.  YOU MUST CLICK ON THE LINK IN THIS EMAIL TO GET ON THE LIST!   One click and you are in.  Once in you will receive regular updates on products, sales and specials. 
If you forgot to do this just click on the link fill out the three fields of info and submit. If you are already a member it will tell you!
So why should you want to do this?  if you don't you may not hear about the great offers this year!  Just go do it, now!
Cheers!
Paul Grimm, President
Click here to sign up for "Springvale Nurseries Wholesale Client Newsletter" or
Send us an e-mail with your information and we will add you to our wholesale clients list, mail@springvalenurseries.com.
Check out the following links right now:
Our "availabilities" and special offers above are either "Word", "Excel" or "PDF" file formats.  If you have trouble downloading any of these files, please call our office and we can email, fax or mail the info you request. Some computers and web browsers behave differently than others. You may get a window asking "Do You Want to Open or Save This file".  Just click "open" and then you can save it, print it or view it on line. 
For Personal Service or to pick out your own product, contact one of our locations most convenient to you.  If you wish to receive our regular email updates and receive our special offers via email, please contact our office.  Can you afford to miss this opportunity?
Springvale Nurseries Headquarters  – 4796 Highway 221 Berwick NS B0P 1E0
1-800-313-7444  fax 1-800-770-0366  e-mail:  mail@springvalenurseries.com