Springvale Nurseries Wholesale Website is designed to provide our wholesale clients with the most up to date information about current events and promotions at the nursery, including: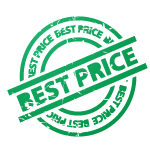 current catalogue on line
current availability of plants
latest flyers, information and special promotions
Springvale printable order form+
Why Choose Springvale
Atlantic Canada's greatest selection of large sized (caliper) trees.

Huge selection of common and unusual shrubs

Dwarf and regular sized conifers, broadleaf evergreens

Springvale's own production of hardy shrub roses grown on their own roots.

Container grown perennials in a wide variety of sizes

Annuals, hanging baskets, and planters, many unusual and specialty plants

Over 90% of our plants are –"GROWN HERE FOR YOU"
And… that makes all the difference. Springvale plants are happy here because they have already survived our harsh North Atlantic winters.
Who qualifies to be a Springvale wholesale client? We are growers and suppliers to the nursery and landscape industry. Our wholesale client base includes:
Garden Centers
Farm Markets
Nurseries
Greenhouse Operators
Retailers who sell plants to the public
Landscape Contractors, large and small
General Contractors and Developers
Home Builders
Towns, Municipalities & Cities
Municipal Agencies
Universities and Schools
Hospitals and other Health Agencies
First Nations
Golf Courses
Resorts, Hotels and Tourism Operators
Provincial and Federal Parks, etc
If you think your business or institution may qualify for wholesale status with us, please fill out the form or contact us by phone and ask!
If you do and would like to sign up, please email us at mail@springvalenurseries.com with your name, address, business name, email, phone number, fax number, type of business and HST/GST number or fax this information to 902-538-9365.